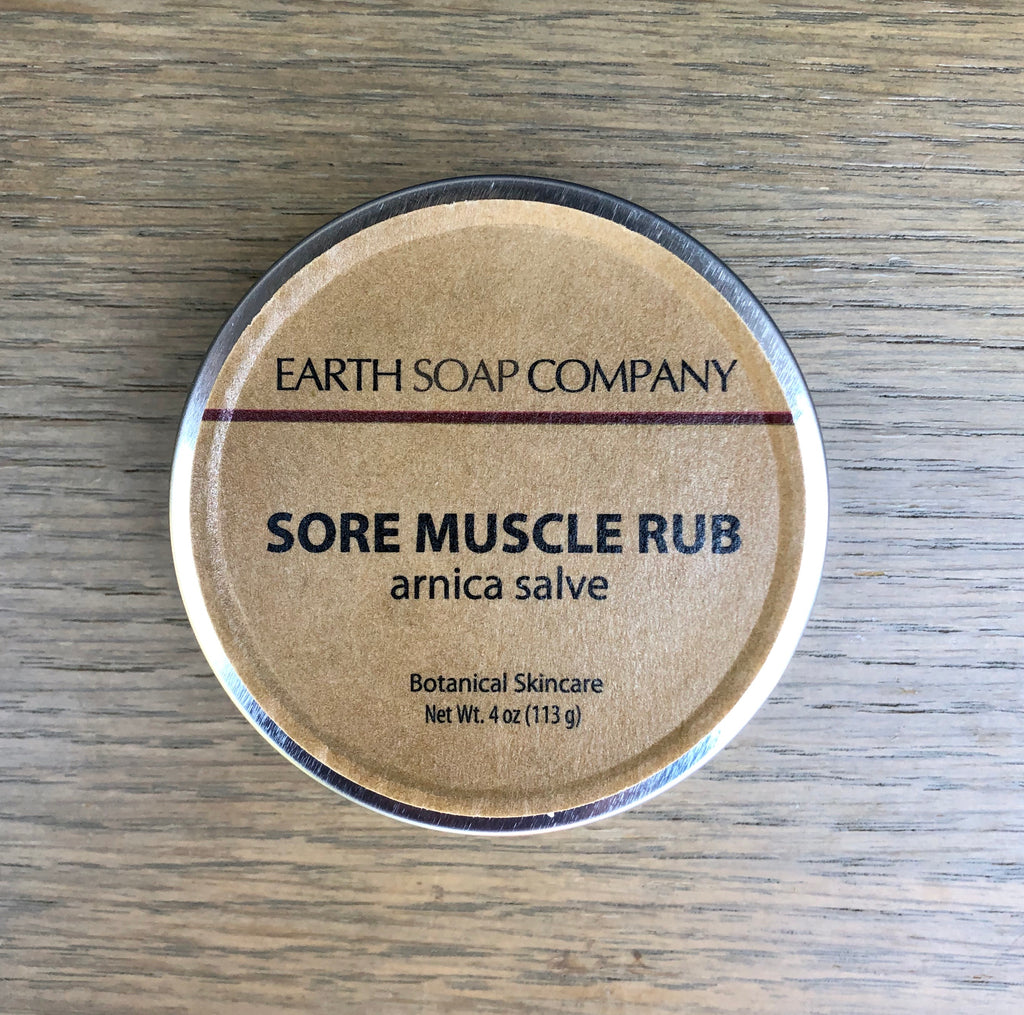 Sore Muscle Rub
$22.00
Sore Muscle Salve is an extra strength infusion of Arnica oil (reputed for its anti-inflammatory qualities and ability to help reduce pain and swelling) menthol and essential oils which penetrate the skin to soothe soreness, heal damaged muscles, and reduce inflammation. 
4 oz tin. (please re-use or recycle)
CAUTION: While our Sore Muscle Salve is considered totally safe, it does have a fairly strong concentration of pure essential oils and menthol (that's what makes it effective). So, for that reason, do not use on children under 4 years of age. Make sure to wash your hands after applying. Avoid contact with eyes, nose and mouth.