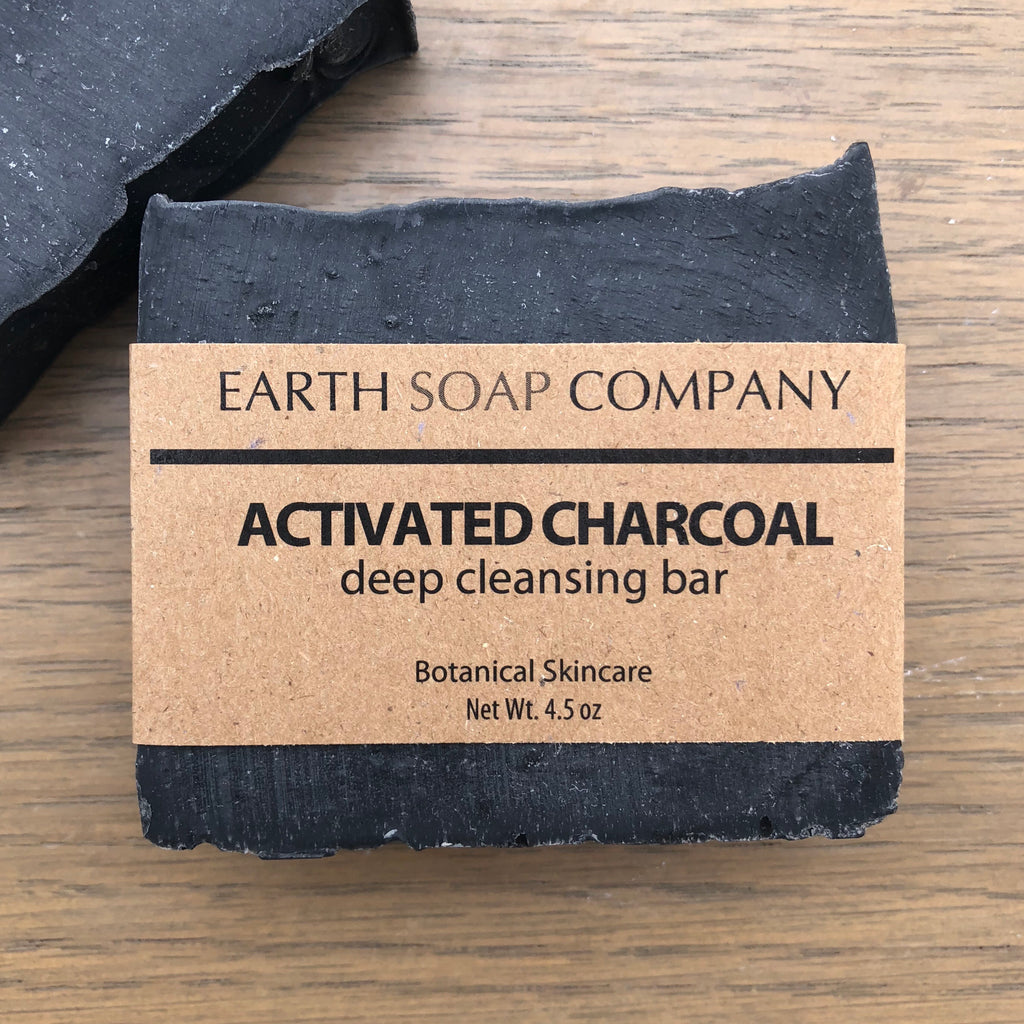 Activated Charcoal Soap
$8.00
A deep cleansing bar, activated charcoal acts like a magnet in the presence of toxins. With it's detoxifying properties, this jet-black bar makes an excellent facial bar, or use it all over. It is ideal for all skin types, especially blemish-prone skin and is equally effective for both men and women.  Only the finest food grade bamboo activated charcoal is used in this soap.
Scented with a blend of citrus oils, sage and vetiver, it will leave you clean and fresh all day long. 
Ingredients: Saponified olive oil, coconut oil, shea butter, cocoa butter, castor oil, activated charcoal, essential oil blend (grapefruit, lemon, sage, vetiver, lemongrass essential oils).
*Vegan + Palm-Free.