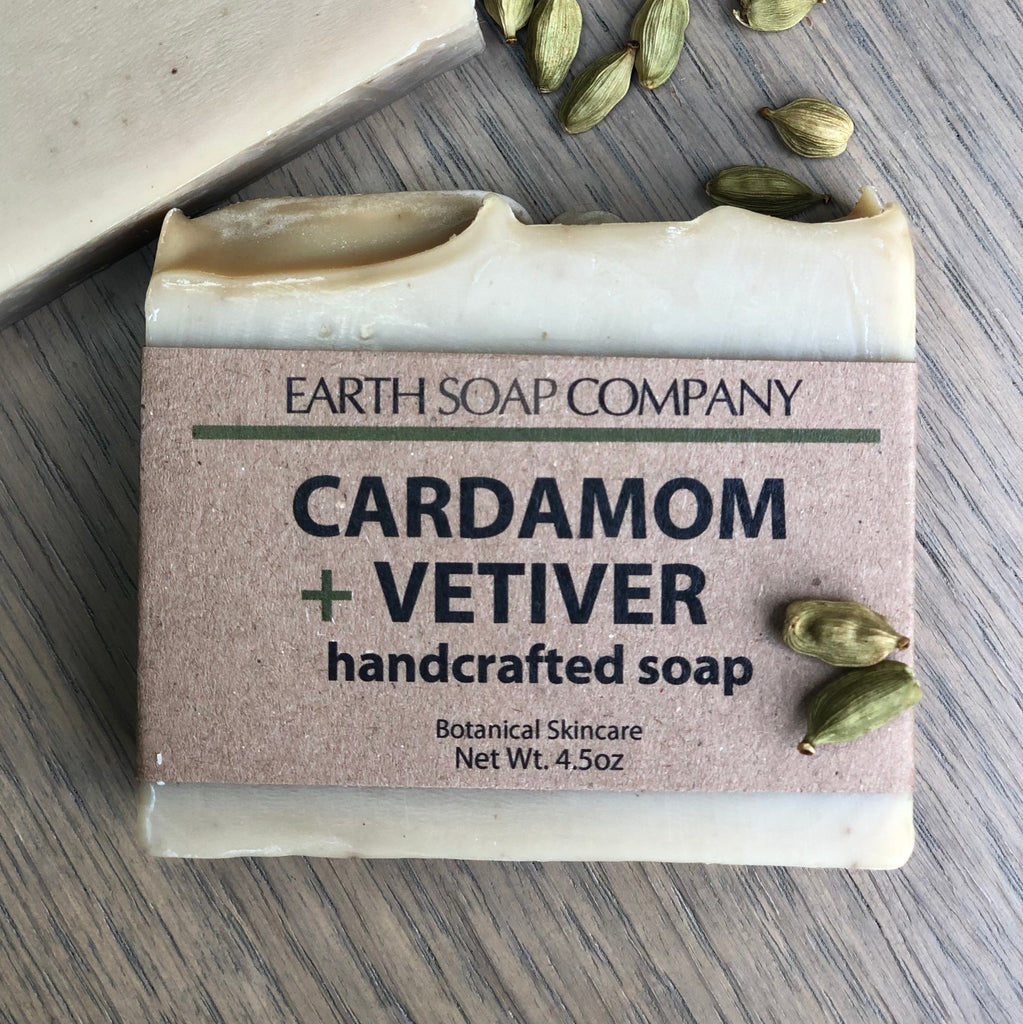 Cardamom + Vetiver Soap
$8.00
An intoxicating blend of cardamom and vetiver. A wonderful warm and spicy scent for fall and winter! 
We've only made one batch of this soap. When it's gone, it's gone. 
Ingredients: Saponified olive oil, coconut oil, shea butter, cocoa butter, castor oil, essential oil blend (cardamom, vetiver, peru balsam, ginger, and orange essential oils).
*Vegan + Palm-Free.