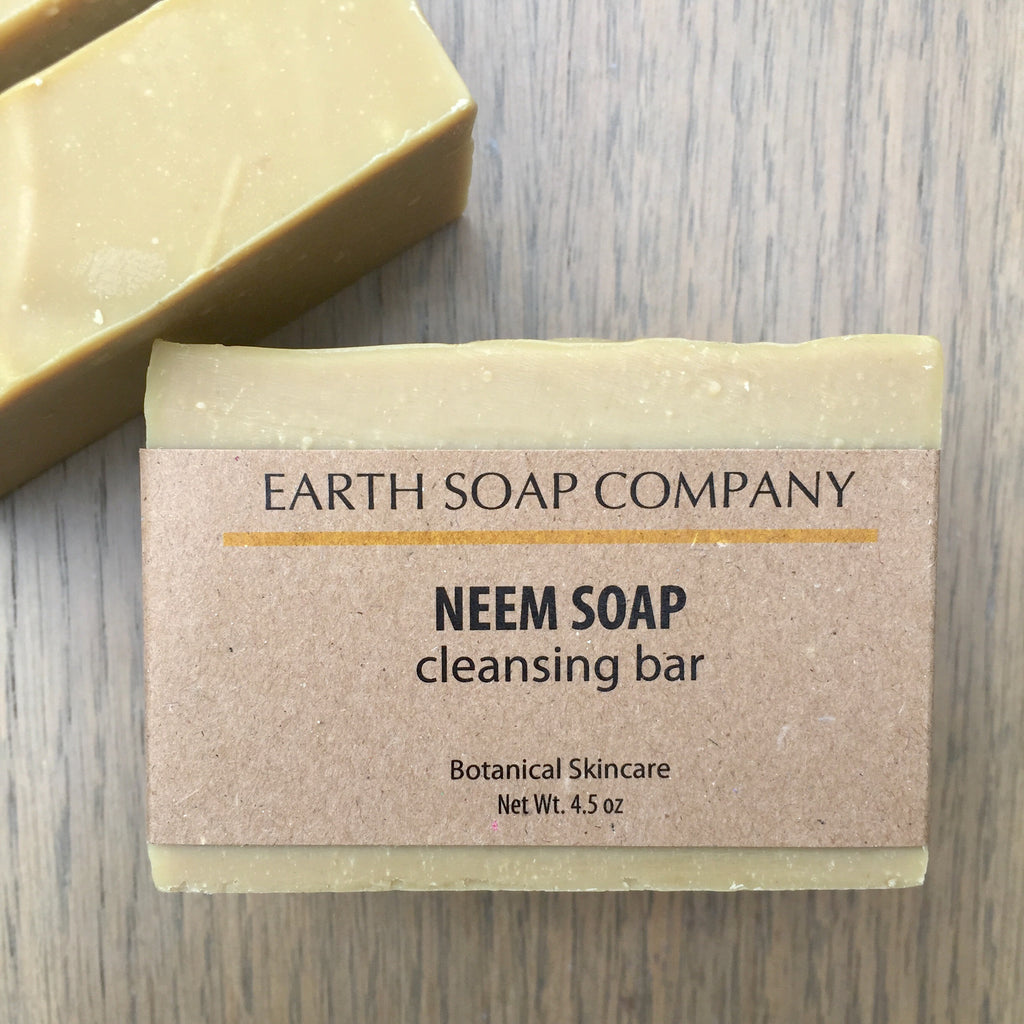 Neem Soap
$8.00
Neem Oil has long been used in Ayurveda traditions. Rich in antioxidants and nourishing essential fatty acids; Neem is gentle, yet effective, even for the most sensitive skin.
At 30% Neem oil, this is a versatile and beneficial bar for all skin types. We left this soap unscented, for those with the most sensitive skin. However, Neem Oil has its own distinct scent. 
Ingredients: Saponified Organic Neem Seed Oil, Olive Oil, Shea Butter, Coconut Oil, Cocoa Butter, Argan Oil, and Castor Oil.
*Vegan + Palm-Free.