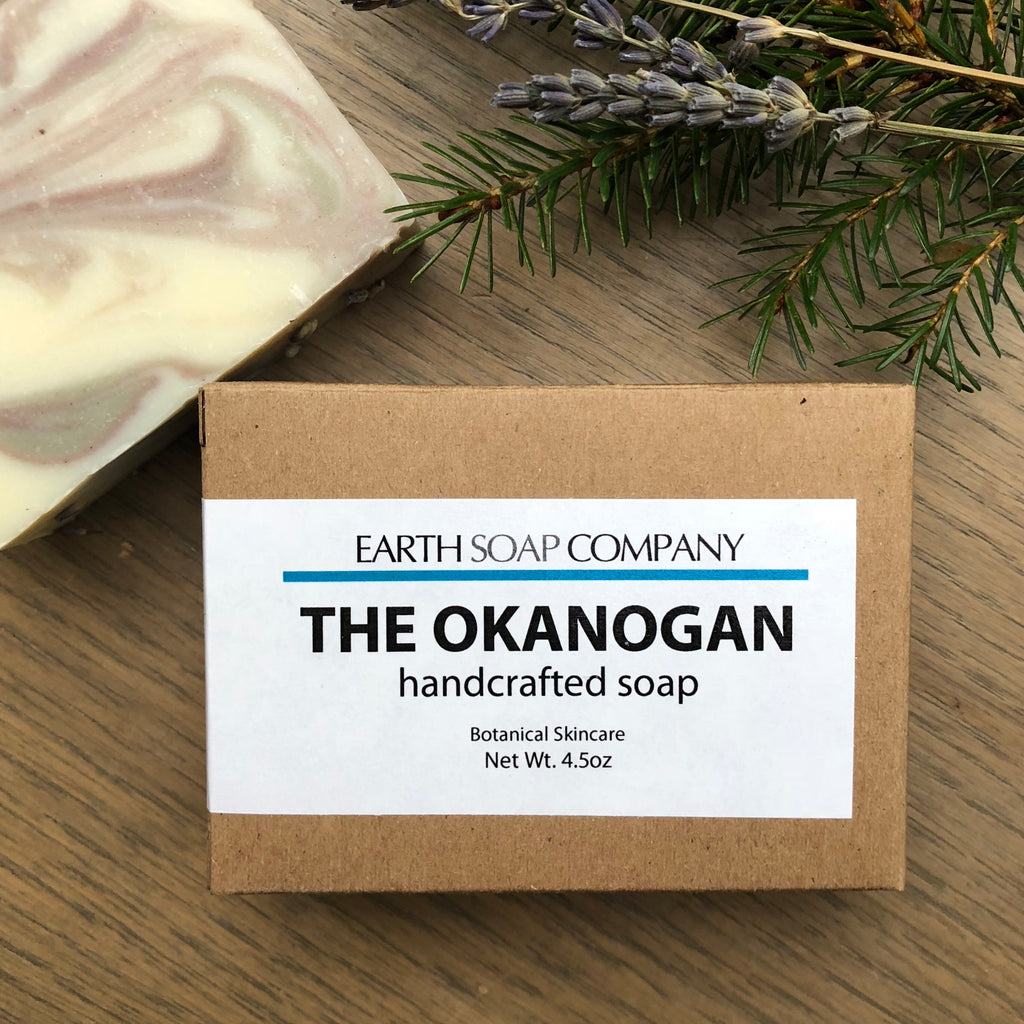 The Okanogan Soap
$8.00
Nestled in North Central Washington and rich in natural beauty, Okanogan County is the inspiration for The Okanogan Soap. 
This is a very Limited Edition Soap using Lavender essential oil from Okanogan Highlands Lavender Farm, Douglas Fir essential oil from Sieghof Alchemy, and wildcrafted sagebrush from the Okanogan Valley. 
Comes in an eco-friendly box for easy gift giving!
Ingredients:
Saponified organic olive oil, coconut oil, shea butter, cocoa butter, castor oil, OHLF lavender essential oil, Sieghof Alchemy douglas fir essential oil, sage essential oil, wildcrafted sagebrush
(
Artemesia tridentata)
 powder, and alkanet root powder.
*Vegan + Palm-Free